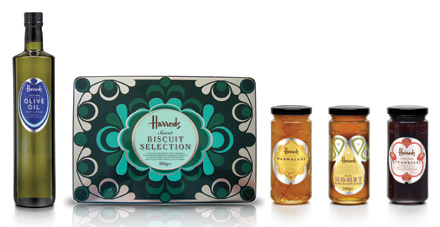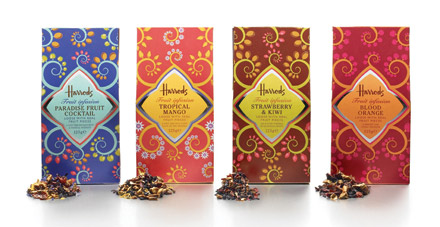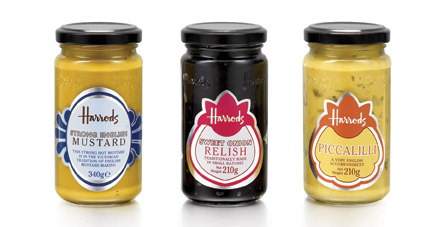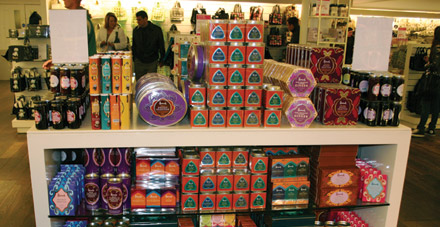 Encouraged by the success of its herbal tea range in 2008, Harrods wanted to review and expand its own–brand portfolio. Looking to exploit the untapped value inherent in its brand, the idea was to develop a wider, more contemporary range in order to meet the demand for premium-badged goods.
Honey Creative were commissioned to create a new brand that would reflect the excitement and prestige of the food halls. Targeting the discerning 'foodie' buyer, Honey's solution was to create individual products/packs that sat together well and looked stunning on their own. The agency drew inspiration from Harrods' art–nouveau/deco architecture, creating a design language that enabled products to tell their own stories with eloquence and style.
Following the redesign, annual sales of the original 58 Harrods Food Hall SKUs increased over 10 times the previous year, and considerably up on forecast. Staff morale has also received a massive boost, and confidence to invest in further NPD is now running high.