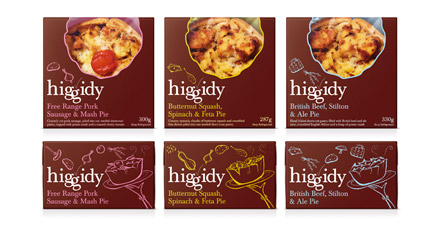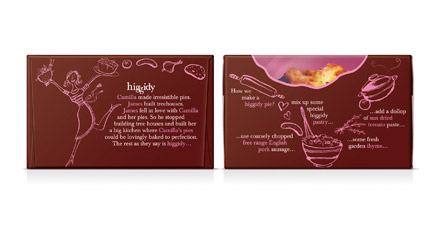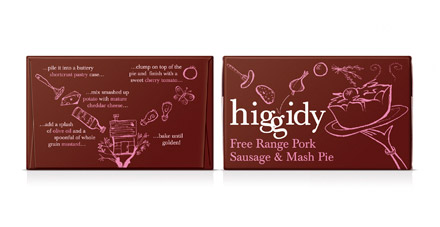 In 2003 Camilla Footit left her job to make quality homemade pies. She set up her own-label business, Higgidy Pies, and before long was supplying outlets such as EAT and Booths. However, despite rising popularity, no one knew they were eating a Higgidy pie.
Ziggurat Brands were asked to create a brand identity and packaging. Seeing an opportunity to turn conventional pie packaging on its head, the agency developed the brand essence of 'The Uncommon Pie' and focused on weaving Camilla's passion and personality into the design. They used unique see-through sections to offer glimpses of the products, and bright feminine highlight colours to provide variant differentiation.
Within 21 months of launching, branded sales reached an annual running rate of £5.2m. And from pre-launch sales of £0.5m, total sales have grown to £8.1m per annum. To quote one trade buyer, they've 'put respectability back into pies'.