Lotus Caramelised Biscuit
CLIENT:
Lotus Bakeries UK Ltd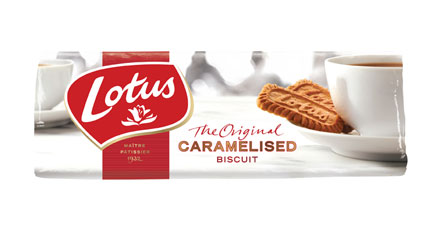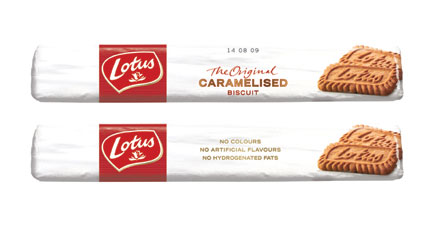 Popular as a hot drink accompaniment in hotels, restaurants, cafés and pubs, the Lotus caramelised biscuit was proving elusive to consumers in retail environments.
Lotus approach Lewis Moberly to reposition the biscuit to make it stand out on shelf, giving Lotus a platform to extend the brand into new premium variants. Lewis Moberly responded with a strong pack redesign with a more distinctive Lotus branding and dramatic use of the familiar red and white colours. A gift-style ribbon visual was created to increase perceptions of quality and continental heritage, while the biscuit itself became 'hero' bearing an embossed brand logo.
In the 33 weeks following the redesign, the average retail price has increased 33% from 55p to 73p, despite the recession and overall lack of market growth. Big value increases for Lotus have been recorded in major supermarket chains, up 18% in Tesco, 11% in Asda and 6% in Sainsburys.