Mekhong Export
CLIENT:
International Beverage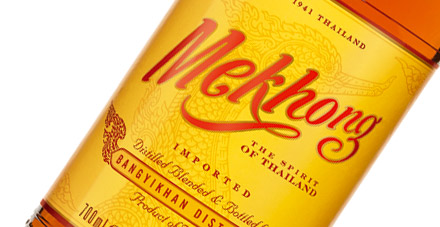 After 65 years of loyalty and success, Thailand's Mekhong spirit had lost its way. No longer popular among modern Thai people, it was also floundering in the lucrative export markets. Mekong wanted to restore its iconic status and desirability, and to penetrate new upmarket overseas channels.
Pearlfisher were called in to recapture all that Mekhong stood for, while also making it relevant to a modern global audience. Their new design used evocative imagery of Thai barge boats, and bold graphics to create a contemporary and desirable feel. The bottle structure became bolder, the colour equities were revitalised, and the logo refined to improve on-shelf standout.
Mekhong's new look has helped to raise the brand's premium profile, enabling it to triple its price point and its export markets, leading to a 729% increase in value sales in just two years. And since October 2008, in New York alone it has won 150 new upscale distribution channels.