Soupline Edition Limitee
CLIENT:
Colgate-Palmolive Services Europe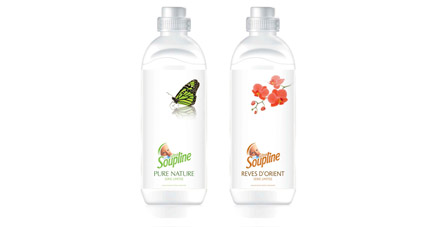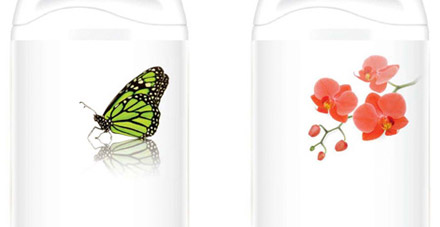 Colgate-Palmolive wanted to launch a new premium fabric conditioner as part of its Soupline range. But introducing a luxury limited edition product in a traditional and static marketplace is no easy task. They needed a visionary, strategic and highly creative packaging solution.
Elmwood set about designing two packs to appeal to a new audience of younger, single and more affluent women. They balanced the minimalism and simplicity of the personal care categories with traditional values of trust, fragrance and softness. Butterfly and flower motifs were set against clean white backgrounds and the logo was made more recessive, de-cluttering the packs and achieving strong shelf stand-out.
This category-breaking approach positioned the new products as fashion brands with mass market appeal. The new range generated an increase in net sales of £13.8million, and achieved a market share of 2.2%. It has gone from limited edition to permanent range, achieving 80% distribution.