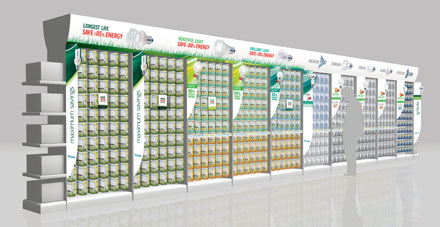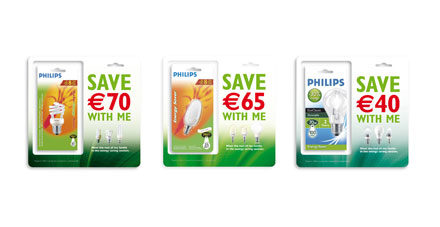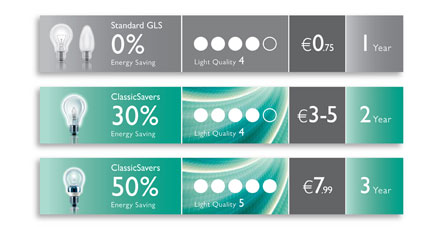 With climate change now an urgent political issue, Vivid saw a unique opportunity for Philips to generate interest and sales within the consumer lightbulb category. Focusing on their energy saving range, Vivid and Philips worked to develop an in-store communications plan for major DIY, Hypermarkets and Supermarkets across Europe.
Aiming to influence shoppers at point-of-sale, Vivid created a fresh and versatile energy saving category. They offered a clear choice between the benefits of energy saving and standard bulbs, encouraging people to 'make the switch'. Energy savers were broken down into three clear product groups, using key emotional and practical drivers. Individual colour palettes and imagery were also created, building a coherent rationale for each group.
The impact was spectacular. With total sales increasing, Philips performed twice as well as the rest of the market, reaching its highest ever market share in Italy and France and reversing all distribution fears.