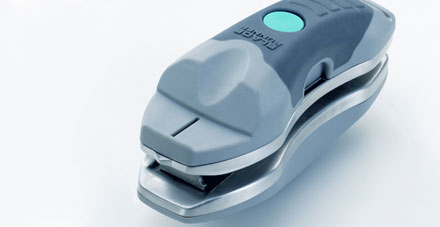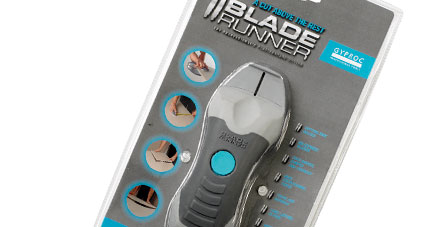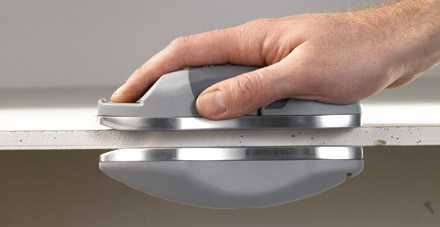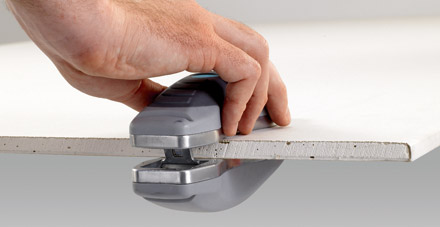 Working practices with plasterboard have remained unchanged for decades. Accordingly, there have been no breakthrough innovations in the associated market for cutting tools. However, in recent years there have been increasing concerns about the use of open blades.
Fearsomengine were challenged by Artex to devise a new cutting tool which would eliminate the need for open knife plasterboard blades. In the design process the agency considered the cutting procedure and all influencing factors. Their new product, BladeRunner, incorporates an innovative magnetic loop which allows the user to score both sides of a piece of plasterboard simultaneously. Close attention was also paid to the ergonomics and visual ID of the casing.
BladeRunner offers revolutionary functionality compared to traditional methods, and in 2008 target sales were exceeded by 320%. Since its launch 100,000 devices have been sold into 25 countries, with Artex penetrating new markets in the US and Russia.