Be A Star Breastfeeding campaign
CLIENT:
Central Lancashire Primary Care Trust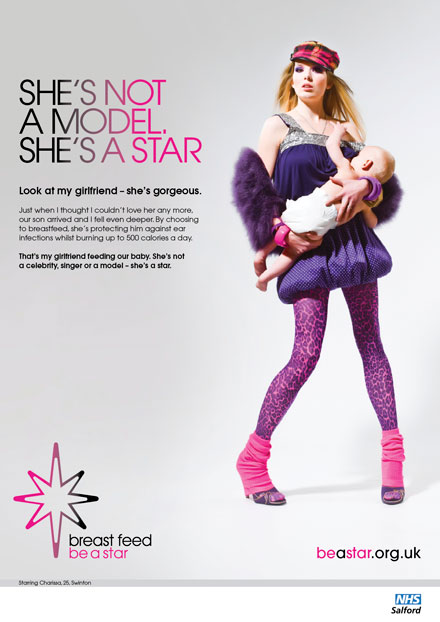 Central Lancashire PCT wanted to increase breastfeeding initiation rates among 15-25 year-old mothers from deprived local areas. To achieve this, they needed a communications campaign that would engage, inspire and motivate an entrenched and hard-to-reach audience.
The Hub were briefed to devise and deliver the campaign. They took a holistic approach based on social marketing principles and established behaviour theory. To ensure their efforts resonated with the target audience, they used the cult of celebrity to reposition breastfeeding as something that was glamorous and stylish. They also carried out stakeholder engagement and group identity formation, and used local campaign ambassadors to help build word-of-mouth momentum.
The resulting campaign, Be A Star, helped to achieve a 13% increase in breastfeeding initiation over the first six months, against a target of 2%. The peer-support service was extended to 27,000 young mothers, and national and regional targets were exceeded four times over.