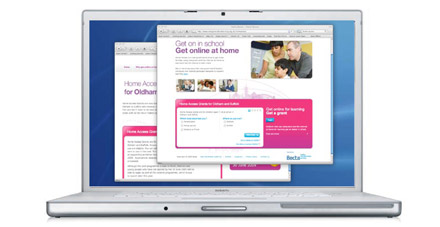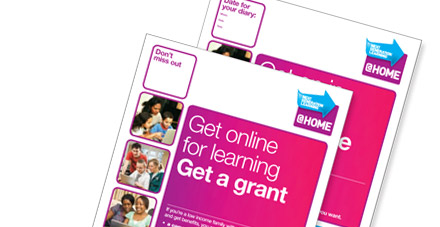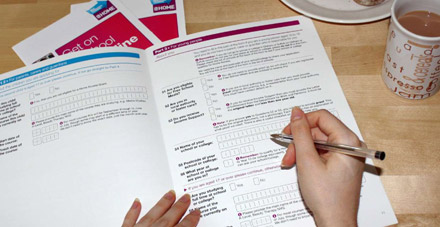 In 2007 there were one million families in the UK without home access to a computer or the internet. Providing access to information technology creates opportunities to reduce social inequalities, and Becta wanted to do something to get low income families online.
The Team were recruited to help Becta find a solution. Following in-depth planning and research, the agency created an application pack and form to enable people to apply for a free home computer as part of the government's new Home Access Programme. Design and tone of voice worked to make these materials accessible, straightforward and clear, with impact and recognition enhanced through distinctive colour and tabloid-style headlines.
And it seems they hit the mark. Becta's goal of 65% take-up was achieved in half the expected time, with a 91% take-up among the target population. Access grants were provided to 10,531 homes – a 40% increase on the original benchmark.