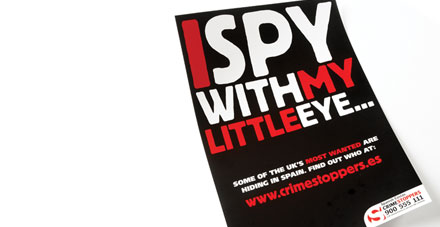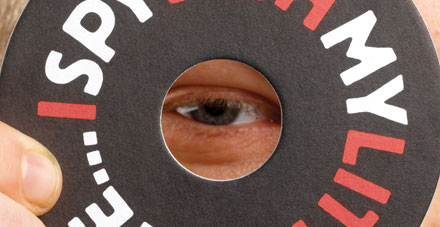 Crimestoppers' Operation Captura traces UK criminals that are hiding in Spain and brings them to justice. The operation works by encouraging members of the public to provide anonymous information which can be passed on to law enforcement agencies.
Bell Design were approached to develop materials for a new Operation Captura appeal focusing on the UK's 10 most wanted criminals in the Spanish Costa Blanca. Bell responded with a design solution based on the children's game I Spy. Using high-impact typography, strong fonts and red and black colour scheme, the agency created an engaging and memorable design that could be applied to posters, flyers and beermats.
Within a day of the appeal's launch, calls to Crimestoppers were up 40% and website traffic was 10 times higher than normal. Inside two weeks, four of the 10 most wanted criminals had been arrested, with two more brought in over the following months.