NHS Choices Pregnancy Planner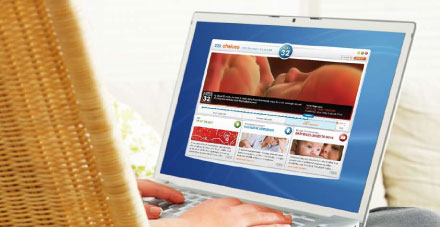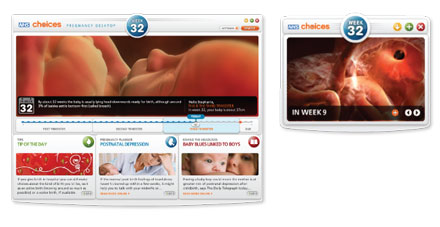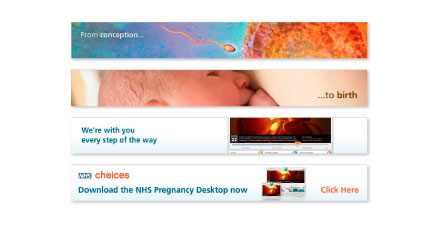 NHS Choices is a comprehensive online health information service. It contains articles on a wide range of health topics, including authoritative and accurate guidance for expectant mothers. But in a noisy market, the number of women finding and using this pregnancy service was felt to be low.
The Team were asked to help NHS Choices find a new way of providing mums-to-be with the information they needed, and to raise awareness of the NHS Choices Pregnancy Care Planner. Supporting an awareness campaign, The Team developed a personal, easy-to-use pregnancy desktop application. All users had to do was log their due date, and they would automatically receive regularly updated articles and imagery appropriate to their stage of pregnancy.
The campaign and application led to a 38% increase in the number of women visiting the pregnancy section of the website. And the application has an ongoing acquisition rate of 2,329 without any paid for media.